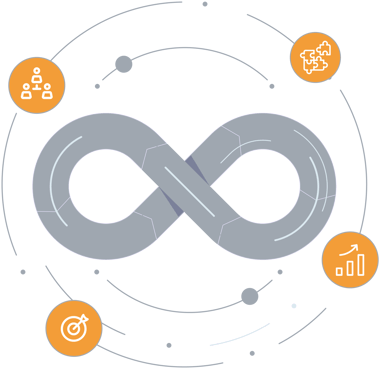 Database DevOps Best Practices:
Build Once, Deploy Many

Discover the importance of DevOps methodologies in database development for organisations operating in a fast-paced digital landscape.

Don't miss the opportunity to download this free resource and transform your organisation's database workflows to drive digital success. Fill out the form now to get your copy!
Unlock the Power of Database DevOps
In a rapidly evolving digital landscape, database development plays a crucial role. Yet, numerous organisations face challenges in adopting DevOps methodologies for their database activities.

If you're interested in understanding the benefits and how to implement DevOps and automation best practices in your organisation's database workflows, our insightful white paper can guide you through this topic.
What Will You Find Inside?
State-based versus migration-based database deployments: Explore the distinctions between these two approaches and discover how to effectively blend them to achieve optimal results.


Tips for implementing safe database release automation: Gain valuable insights and practical tips for ensuring the smooth and secure automation of your database release processes.
Simply fill out the form to receive your free copy of the white paper and start transforming your organisation's database workflows with confidence. Don't miss out on this valuable resource that can drive your digital success!