Improve your security at every stage of your growth with the leader in automated security compliance.
Vanta helps you establish the practices required to mitigate risks to user data and privacy and maintain trust in your brand.

Once you get compliant, you can count on staying that way!
Why Vanta?
Vanta provides the
fastest path to security compliance
certification,
eliminating hundreds of hours of manual work
while reducing the complexity/costs associated with the audit process.
Vanta helps you
go beyond the point-in-time compliance audit by continuously monitoring your systems
to ensure proper security configuration, access, and controls are set.
Vanta has become the most trusted platform in automated security due to their [Vanta's] experience successfully guiding thousands of customers through their security audit.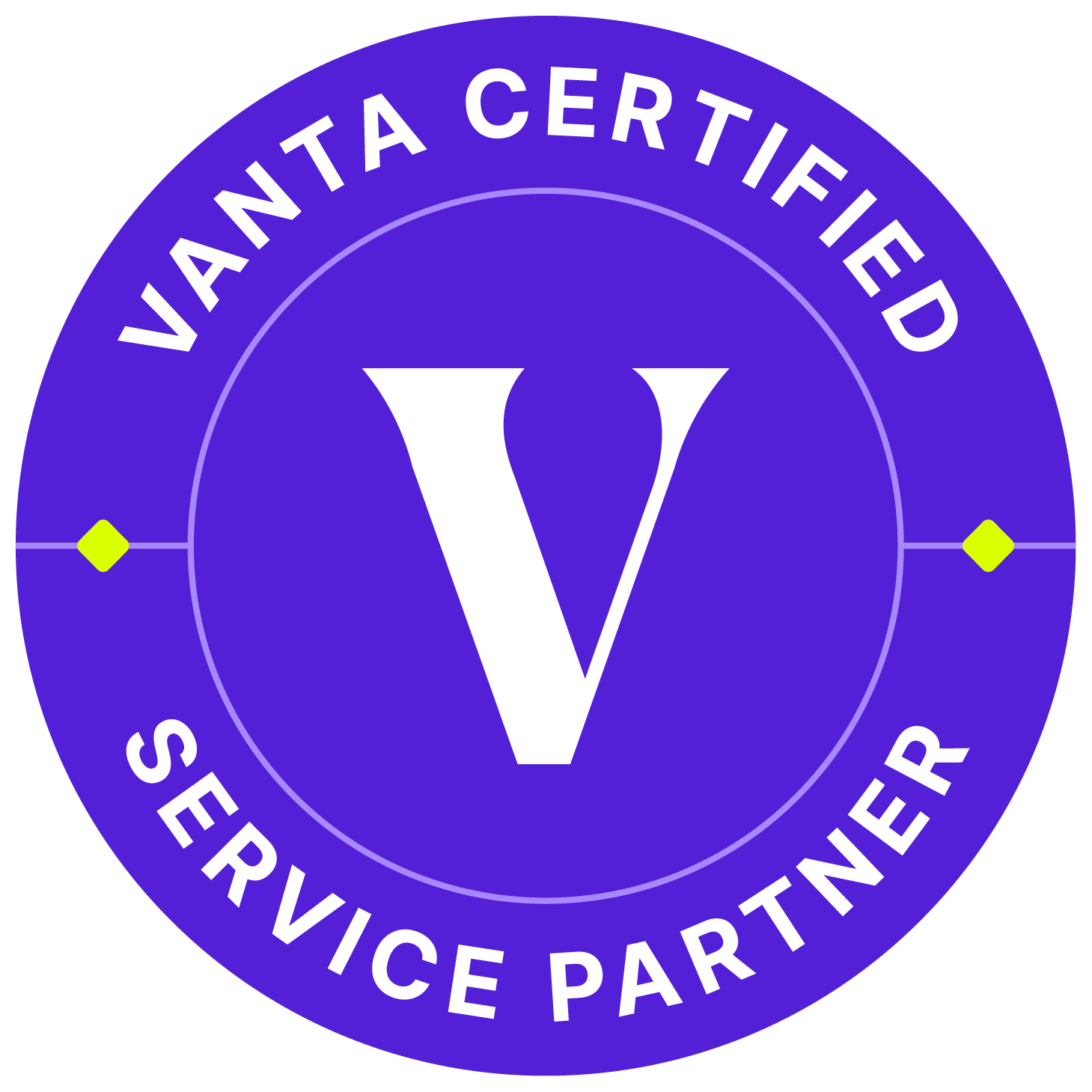 Minimize risk and maximize trust
Every single day the number and complexity of security threats are growing. Vanta minimizes risk to your business with the following:
Once you become compliant, you stay compliant with continuous monitoring
Real-time alerts for the issues as soon as arise
Track provisioning and de-provisioning with centralized access management
Keep your data secure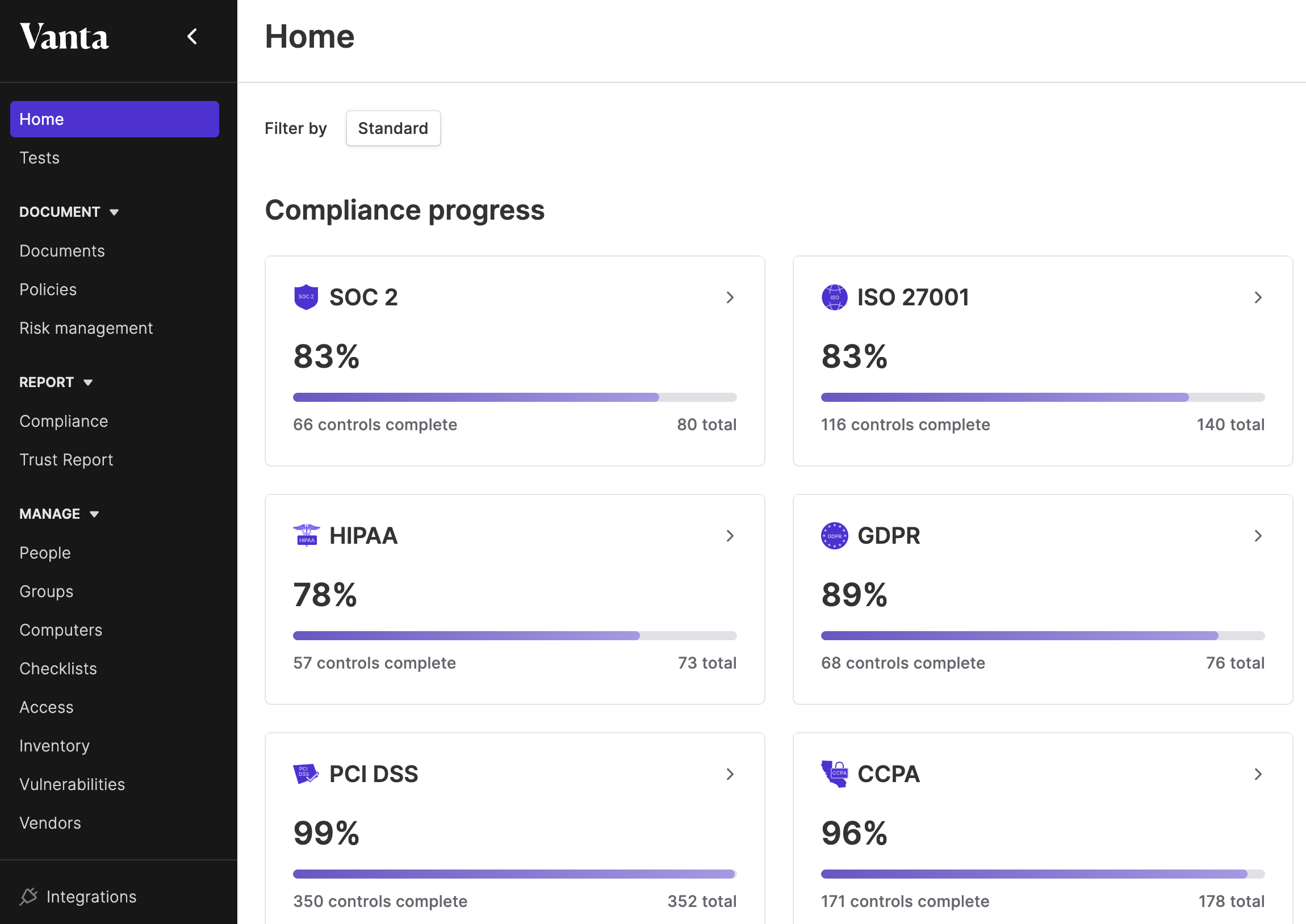 Automated security compliance approach
Getting your certification is much faster (up to 90%)
Cost-effective solution (up to 75% less cost)
Cost-effective solution (up to 75% less cost)
Full process takes 3-6 months with Vanta instead of 6-15 months
SOC 2 (type 1 and 2), ISO 27001, HIPAA, PCI DSS, GDPR
Security you can demonstrate using Vanta Trust Reports
Vanta Trust Reports are the fastest and most transparent way to demonstrate your company's commitment to security.
Build trust proactively
Speed up security reviews
Avoid surprise deal blockers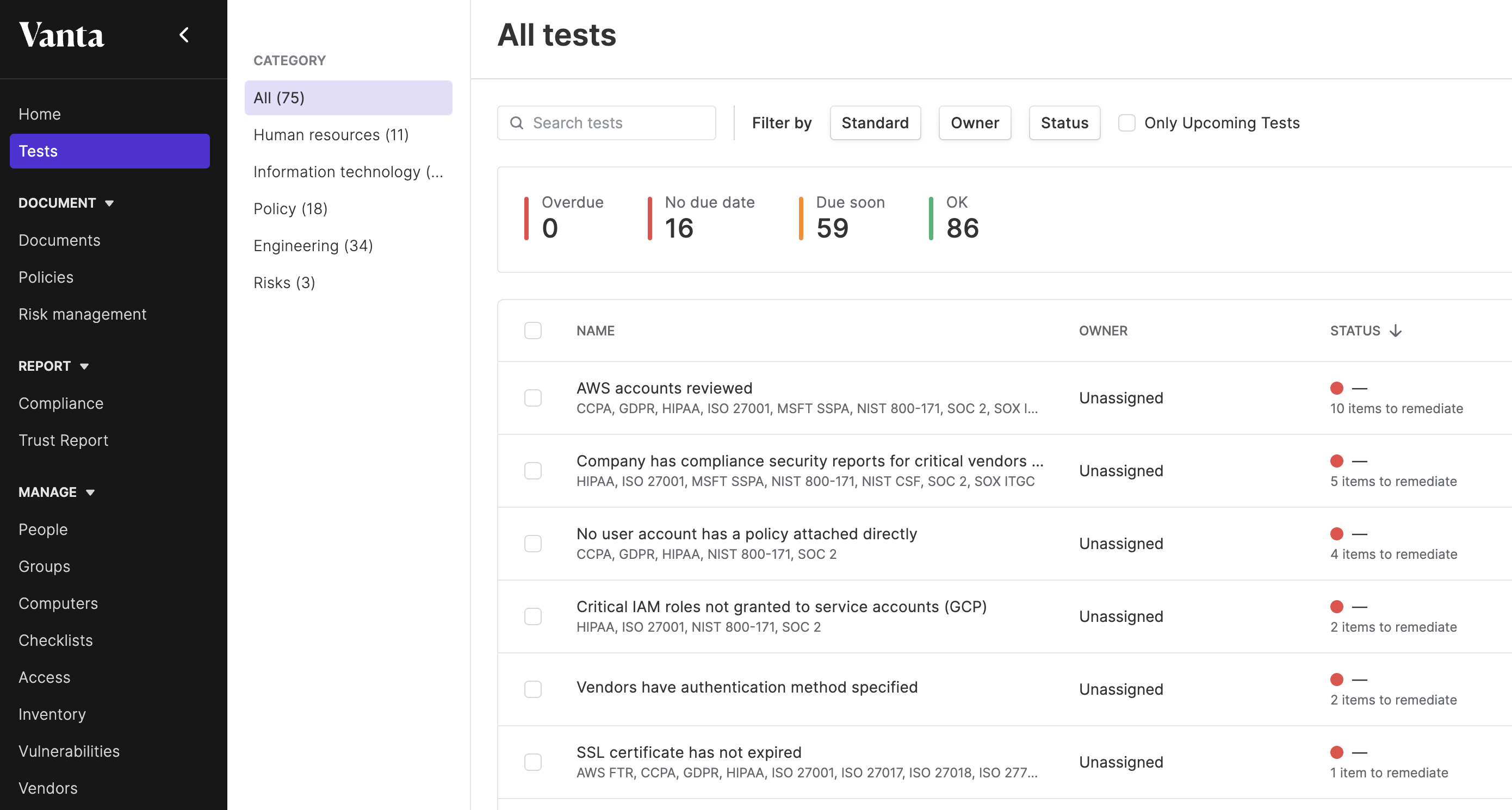 Let's have a quick chat to understand your requirements and figure out how we can help you.


Address: 71-75 Shelton Street, Covent Garden, WC2H 9JQ London, UK
Email: ping@teambion.com